It is recommended to download our software from CNET Download link. Please make sure click "Direct Download Link", NOT the "Installer Enabled" link, because CNET may install other software. If you have problem with CNET download, please download from the link below.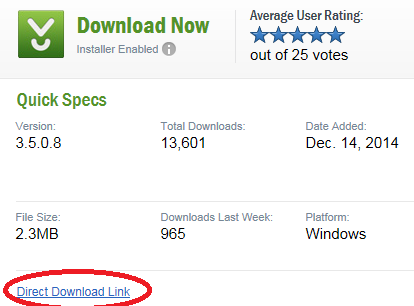 Try before you buy
All of our software are distributed as shareware - Try Before You Buy. You can freely download and install our software on your computer for evaluation purposes. This method allows you to try our products before you purchase them.
Free 10-day trial
Unregistered users may try all the functions of our software for a period of 10 days after installing the program.
100% Clean - NO Malware, NO Spyware, NO Adware, NO Pop-Ups
All of our software are FREE of Malware, Spyware, and Adware.